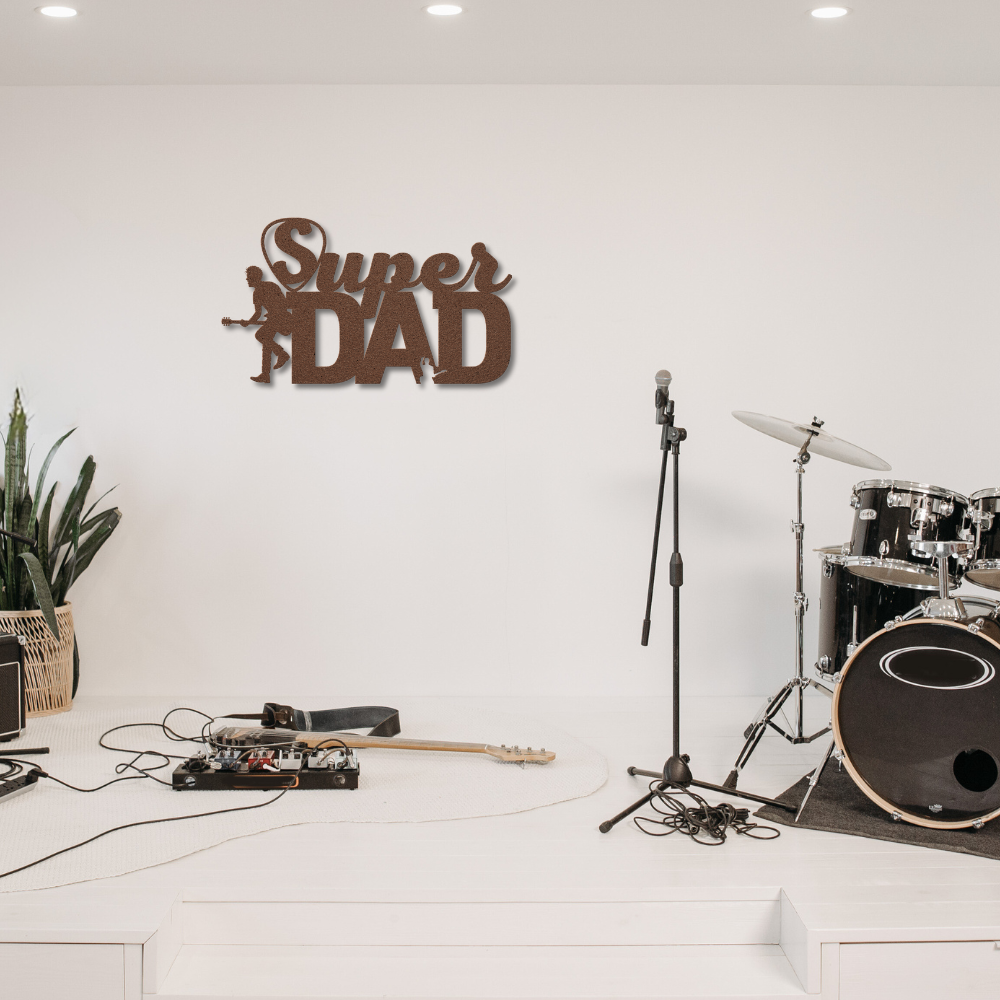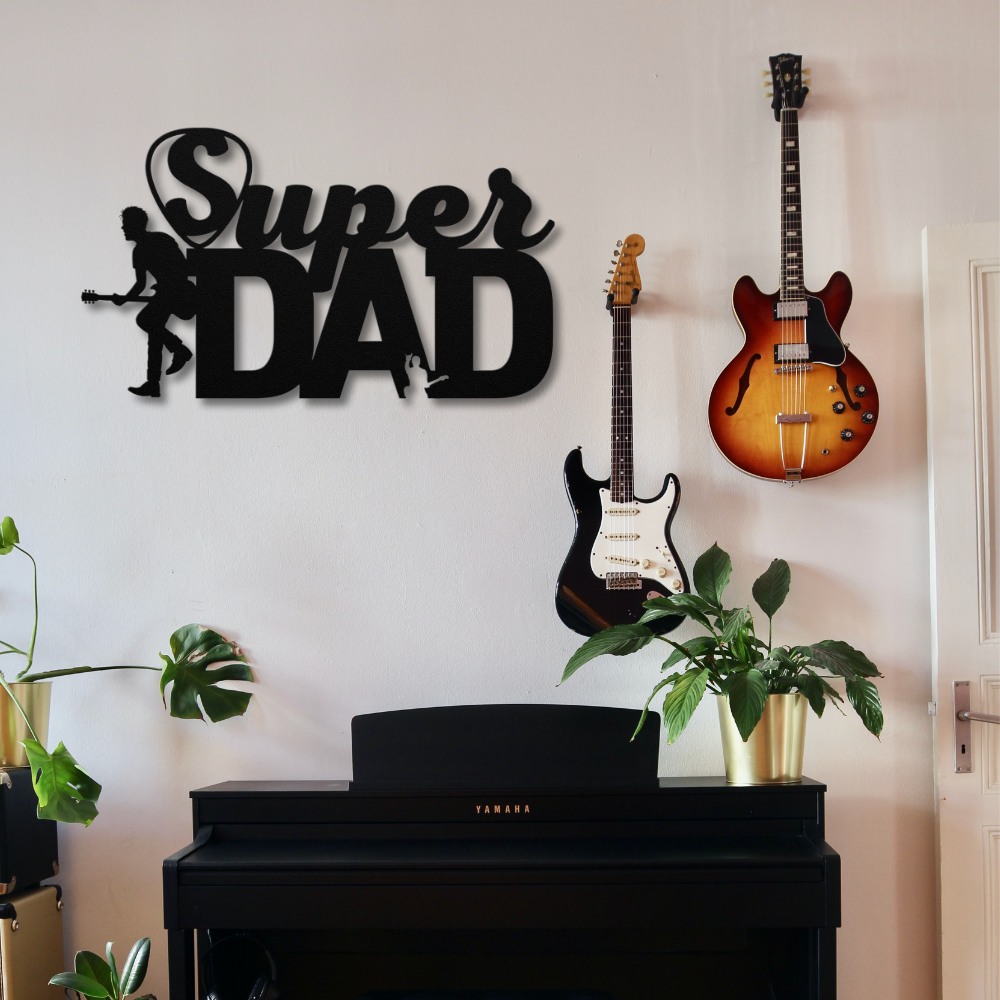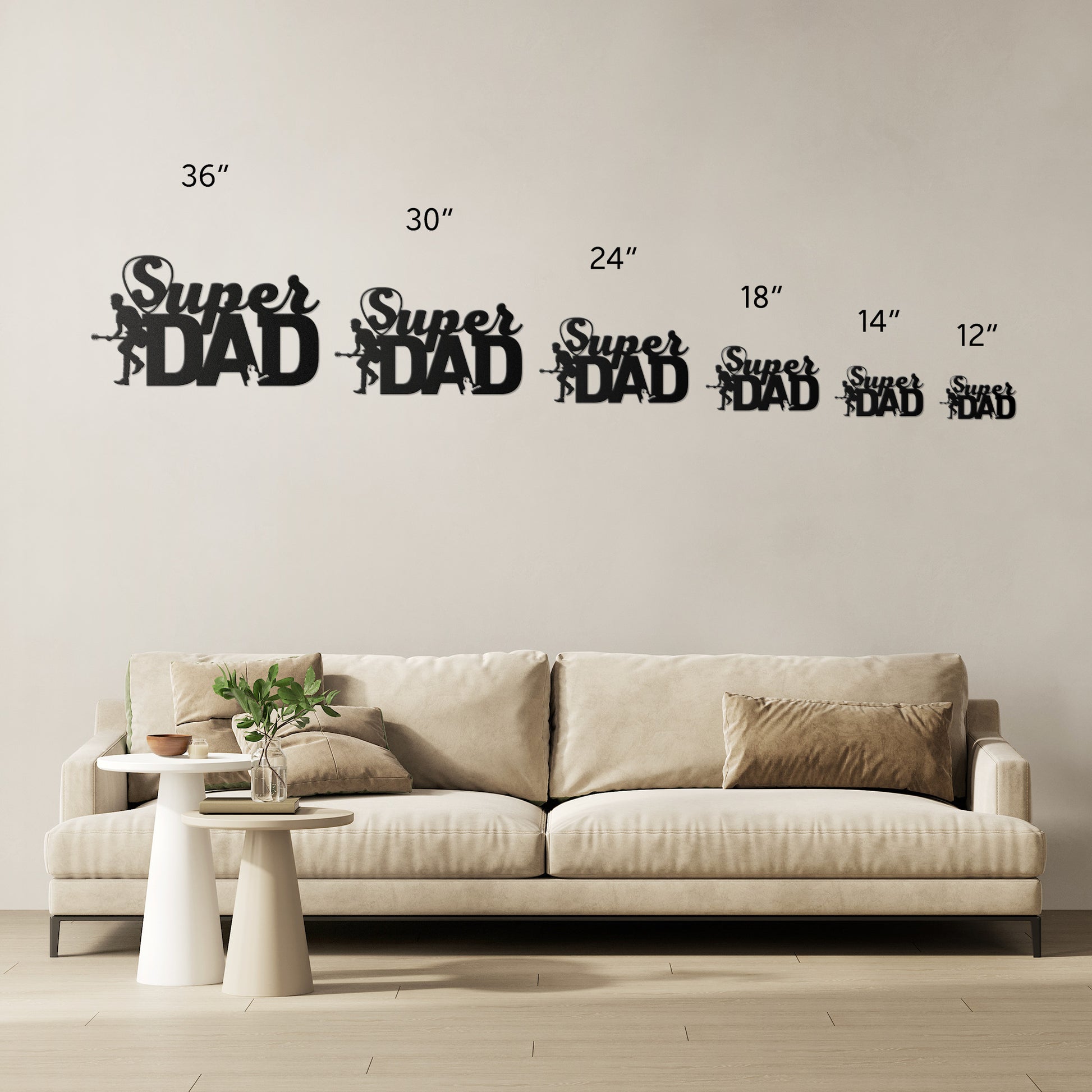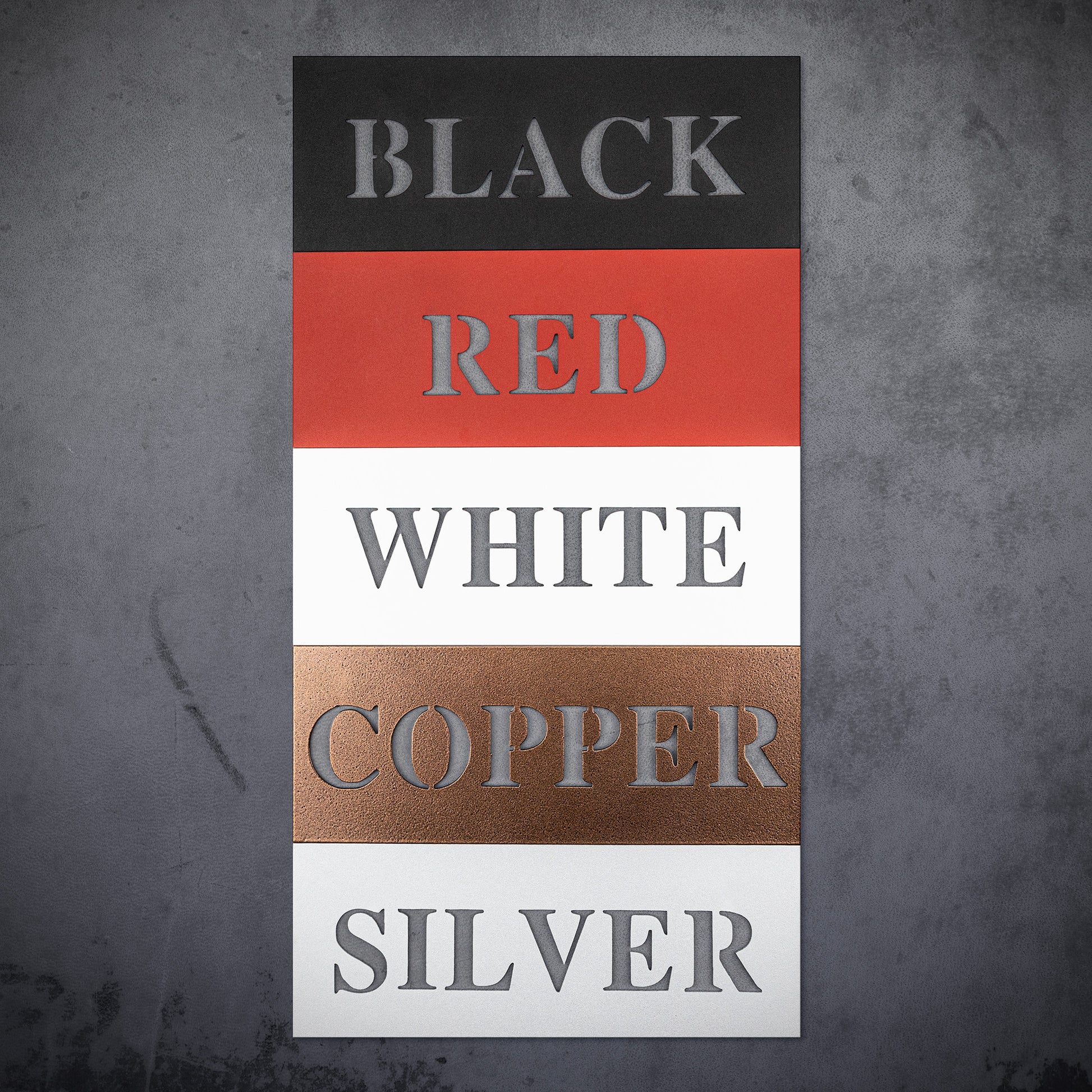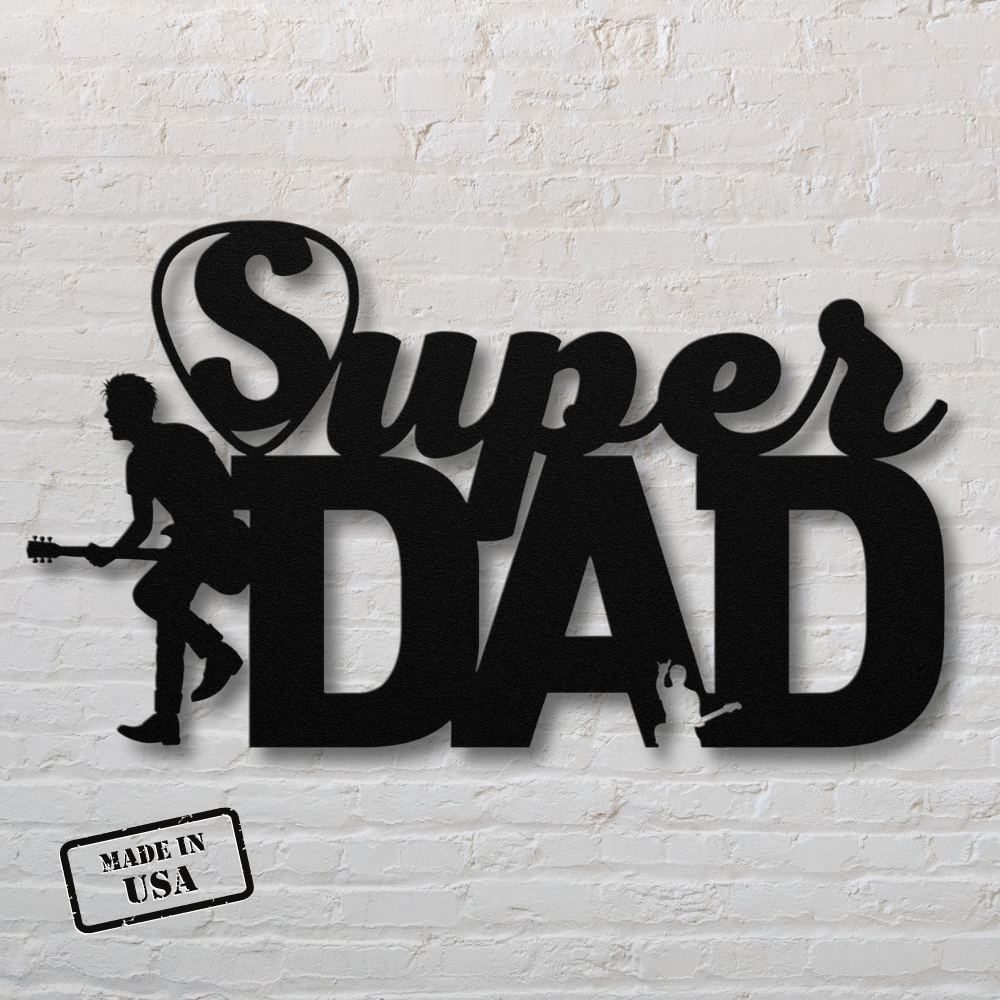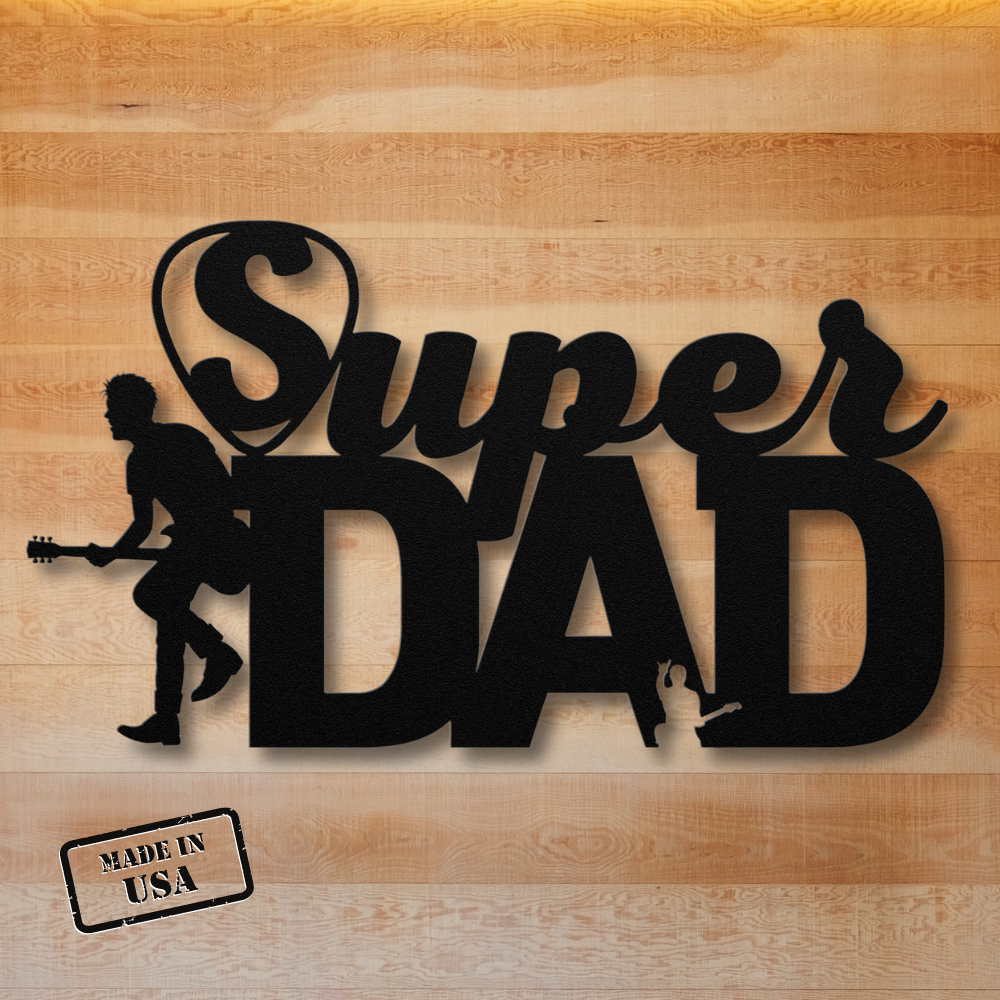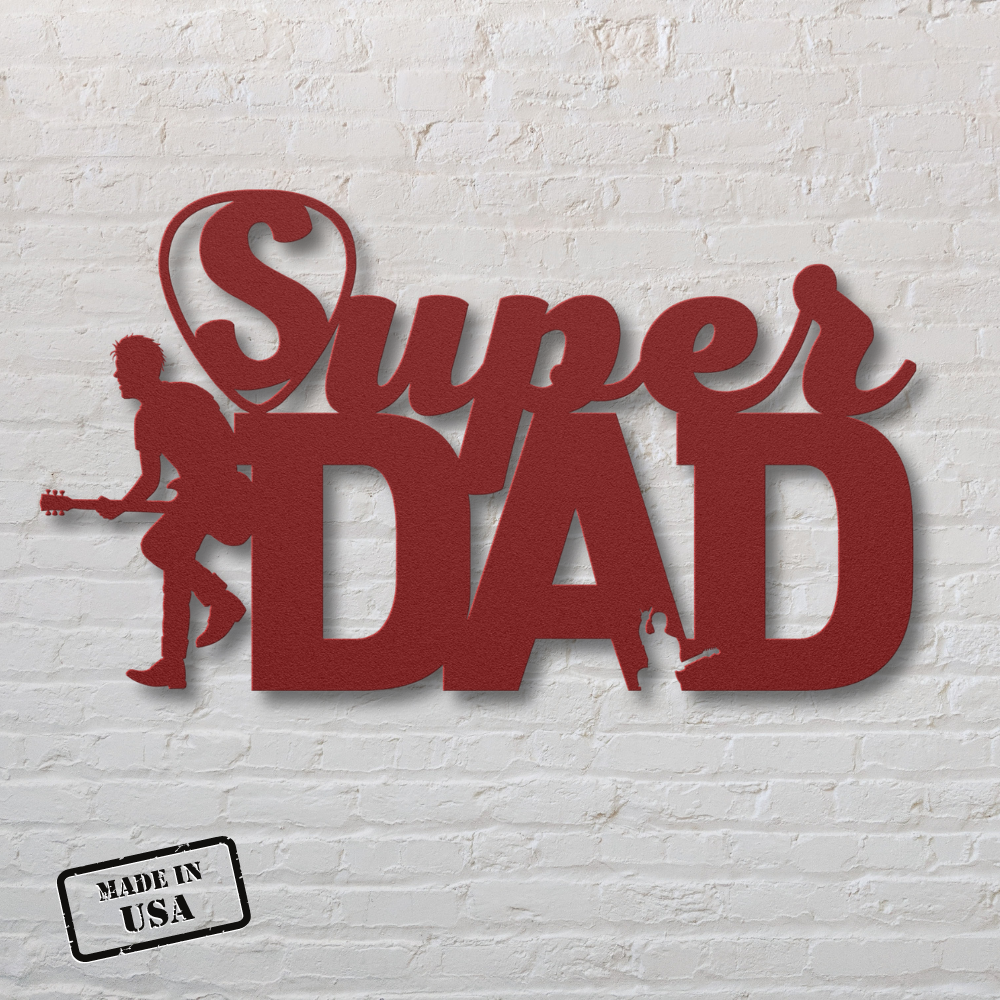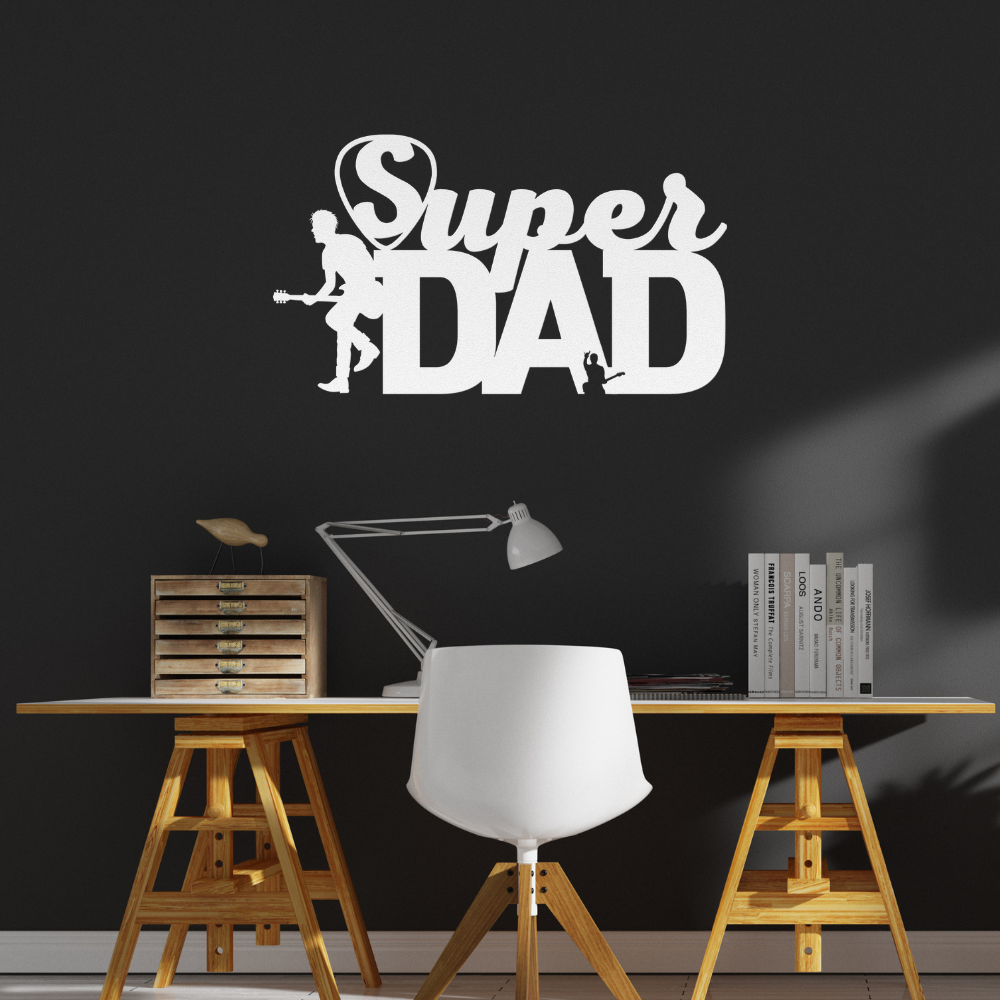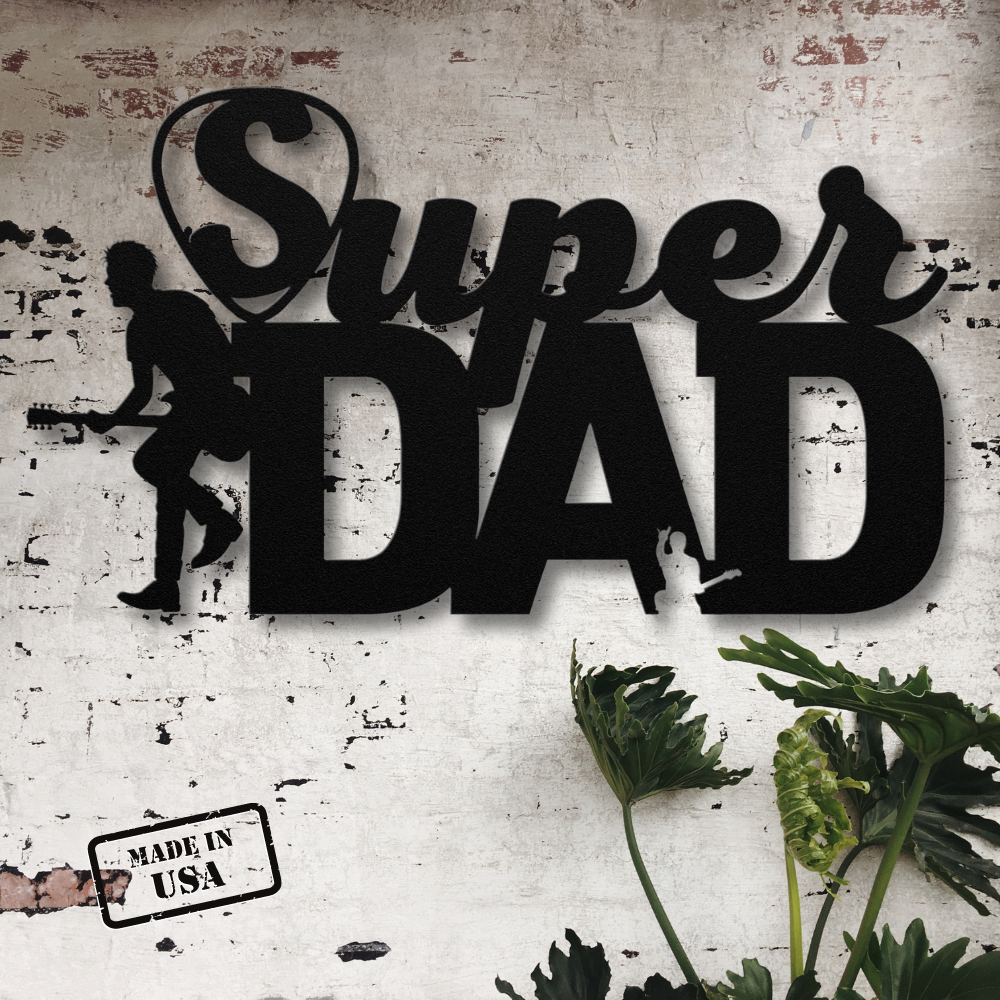 Super Guitarist Dad Sign | Metal Wall Art
Translation missing: en.products.product.price.regular_price
$50.00
Translation missing: en.products.product.price.sale_price
$50.00
Translation missing: en.products.product.price.regular_price
Tax included.
Description
Shipping & Return
Our Cause
Celebrate your superhero dad with our laser cut metal wall art. The "Super Dad" sign features a rocking guitarist and a pick-shaped symbol of his awesomeness. It's the perfect gift that combines his love for music and being an incredible dad.
Built to Endure, Designed to Impress
Withstand the test of time and the elements with our resilient metal sign. Powder-coated in your choice of five captivating colors—Black, Red, White, Copper, and Silver—it remains steadfast and vibrant, resisting fading and maintaining its allure throughout the years. Whether displayed indoors or outdoors, this sign effortlessly captivates attention and leaves a lasting impression
Customize Your Space with Confidence
Discover the perfect fit for his home among our five available sizes—36", 30", 24", 18", and 14". Each size is skillfully determined by the maximum height or width of the sign, ensuring a seamless integration into your desired space. Let your creativity soar as you choose the ideal size to make a bold statement, accentuate a specific area, or mark a significant place in your home.
Versatile and Ready to Shine
Add a touch of elegance to any part of Dad's home, be it the living room, bedroom, entryway, or garden. Our versatile metal sign effortlessly complements any style of home decor, whether it's modern, traditional, rustic, or eclectic. Its sleek design and impeccable craftsmanship make it a timeless and eye-catching addition to any environment.
Specifications:Material: 18 Gauge Steel
Color Options: Black, Red, White, Copper, Silver
Sizes: 36", 30", 24", 18", 14" (selected based on maximum height or width)
Mounting Hardware Not Included
IMPORTANT: Metal art ONLY ships to the United States (excluding Alaska and Hawaii)
Made to order
Your product is created especially for you. Production times for metal wall art are 5-7 business days.
Shipping
Metal Signs are shipped with FedEx.
IMPORTANT: Metal art ONLY ships to the United States (unfortunately not to Alaska and Hawaii).
We regret to inform you that we are unable to ship orders to the following countries due to a significant rate of lost or returned packages:
UAE/AE, Peru, Kuwait, Bahrain, Chile, Israel, Reunion Island, Qatar, Brazil, Russia, Indonesia, Saudi Arabia, India, Bolivia, Egypt, Isle of Man, Sri Lanka, Latvia, Colombia
Satisfaction
We want you to be 100% satisfied with your purchase. If the product is damaged or you received the wrong product, please contact us as soon as possible so we can make it right.
GivtzBack: Gifts that give back!
Our purpose is to design unique and personalised gifts that people love and make them look & feel good. We aim to give away a large portion of the proceeds to support orphan girls in Uganda to give them hope and a future. 
When you buy a gift, you help us provide orphan girls with food, clothing, medical care, education and a safe place they can call home. 
Our gifts don't just make you and your loved ones look good, they also make you feel good.